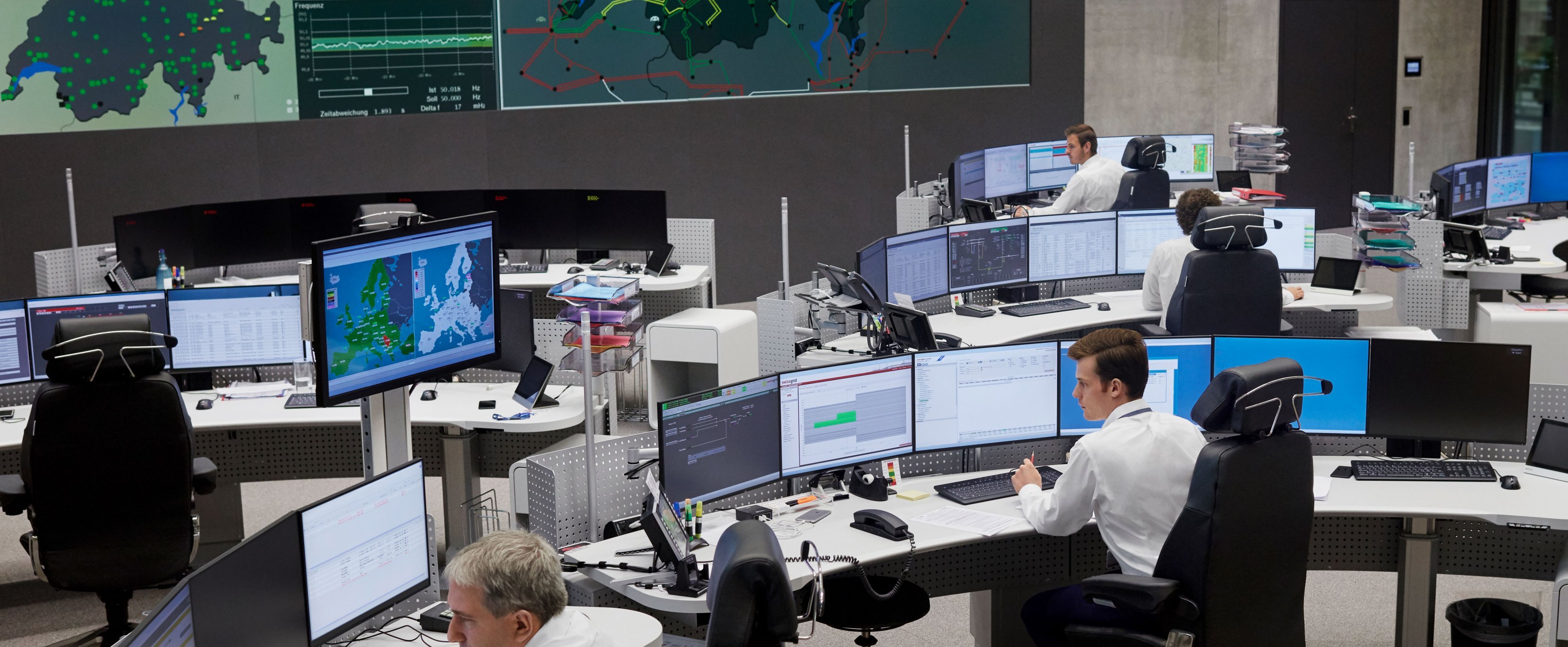 Regulation
Reliable and balanced around the clock
The Swissgrid Control grid control rooms in Aarau and Prilly are the centrepiece of the Swiss transmission grid – the command centres where everything comes together.
The employees in the two control rooms monitor the entire Swiss transmission grid around the clock, making sure that the electricity is reliably transported and distributed across all parts of the country.
This does not mean that the Swiss transmission grid is immune to unexpected grid loads, as the grid is very sensitive to heat, extreme cold and storms. Adverse conditions can lead to a transformer or line outage and temporarily destabilise the grid.
If the grid is disrupted, it is time to call on Swissgrid's specialists: Where is a greater flow of energy required to return the grid to an equilibrium of 50 Hertz? Where do lines have to be connected or disconnected? Working together with energy producers, the specialists from Swissgrid Control make crucial decisions within seconds and bring the current production and consumption back into balance.
Swissgrid Control employees are pros at mastering critical situations. It is they who ensure the constant stability and reliability of the Swiss electricity grid, today and tomorrow.